Pressure Cleaning Gulfport Ms
Call Us
(228) 832-2482
Pressure Cleaning Gulfport Ms. Ms Pressure Washing can beautify the look of your home or business. We have been in business since 1983. I think it is safe to say that we have plenty of experience when it comes to pressure cleaning.
We specialize in pressure washing, deck cleaning, roof cleaning, and house washing. Our pressure cleaning company takes pride in making your home and business look its best. Complete customer satisfaction is our goal.
Our pressure cleaning services are for both residential clients as well as businesses. We clean the largest apartment complexes to the smallest decks and everything in between. We are completely dedicated to our customers and making their homes and businesses looking brand new.
Over time dirt, mold, and mildew can affect the look of your home or business. By maintaining your property, you can have your home or business looking like new and also save a lot of money in the long run.
We would like to help your property preserve its original appearance and protect the value of your investment. We can clean any surface. Every surface has a different method of cleaning and we have plenty of experience when it comes to that. When you hire us, you are getting the best in the business as well as all the years of experience that we have under our belt.
Pressure cleaning is one of the most cost effective ways to increase your property value and maintain its look. Maintaining your property not only sustains its beauty, but also holds its property value. Appearance is everything. Having a clean home or business is more inviting. Maintaining the dirt, mold, and mildew will drastically decrease health issues.
Did you realize that properties that are cleaned on a regular basis, on average, have a higher resale value?  By pressure cleaning your home or business you can significantly reduce the chances of having to spend money or repainting, or replacing wood or even your roof.
There is a reason that we have been around for as long as we have. We are good at what we do. If you're in need of Pressure Cleaning Gulfport Ms, give us a call. (228) 832-2482.
Pressure Cleaning Gulfport Ms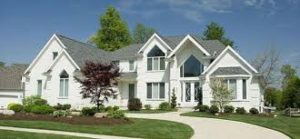 Pressure Cleaning Gulfport Ms