Pressure Cleaning Biloxi Ms
Call Us
(228) 832-2482
Pressure Cleaning Biloxi Ms. Ms Pressure Washing has been in business since 1983. Our pressure cleaning business has been serving many clients throughout the years. With over 20 years of experience, you can rest assured that we will provide you with the best possible service.
We service both residential and commercial properties. We are dedicated to make our clients' properties look brand new. We can clean the largest apartment complexes to the smallest decks.
We can safely remove unwanted dirt, grime, algae, mold, and mildew from any surface. We would like to help you preserve your property and maintain its value. We can also clean your property to make it look brand new. Each and every surface has a different method of cleaning. We have been in the business long enough to know the most effective methods to clean different surfaces.
Pressure washing your property is the most cost effective way to maintain the value of your property. Before you spend a ton of your hard earned money give us a call. Replacing roofs and decks can cost a small fortune. Most of the time pressure cleaning can get you your desired results.
Your home is probably your most important investment. Let us help keep it looking new. We do this by using cutting edge chemicals and techniques. We can safely make your home look new again. Your business says a lot about you and your service. Let us help you make a good impression of your customers and clients. Our service will go above and beyond your expectations.
Pressure cleaning can help prolong the life of your deck, roof, siding, and concrete by up to 5-10 years and is just a fraction of the cost of replacing it. Maintaining your property can also increase its value. If you are seeking Pressure Cleaning Biloxi Ms, give us a call. We look forward to hearing from you. (228) 832-2482.
Pressure Cleaning Biloxi Ms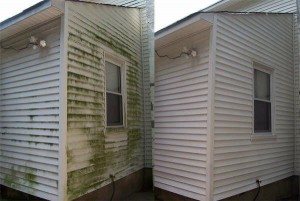 Pressure Cleaning Biloxi Ms